The introduction post.
Things you should know about me if you're interested —> 
My name is Mechelle. I'm a Gemini and I'm left handed (oh yeah! left handed people rule the world.) I have a degree in psychology. I live in Louisiana. I'm half Iranian/half of the Caucasian persuasion. I'm liberal and agnostic. I ENJOY CAPS. I love books and movies and music and television. I'm a big animal lover. I love fashion and art. And food. And coffee. I have a never ending to-do, to-visit, to-watch, and to-read list. I enjoy sarcasm (a lot. A LOT.) I don't take things or myself too seriously unless it's something that needs to be taken seriously. I hate stupid fandom drama. Please leave your bullshit wank at the door. I'm easy going. I'm anxious. I'M VERY IMPULSIVE AND ALWAYS BEHIND ON THINGS AND/OR CONFUSED. I LOVE TO FUCKING BABBLE. L. O. V. E. It is my one TRUE LOVE. Me/Babble = OTP FTW OTP. FOREVER AND EVER AMEN. Etc. Etc. Etc. 
The shows if you're interested —>
The Vampire Diaries, Happy Endings, Cougar Town, Homeland, New Girl, Modern Family, Parks & Rec, Suburgatory, Haven, Mad Men, This Is England (enter year here), Up All Night, Downton Abbey, Luther, Boardwalk Empire, Lost Girl, Fringe, Castle, Nikita, Doctor Who, Miranda, & etcetc. 
Contacts if you're interested —>
E-mail: nahidma686@gmail.com
AIM (I will block your ass if you spam me): abubblegumlover
Live Journal: barilace
Twitter: mechellemybell
Last.FM.: mechellemybell
Bear with…ANXIETY ATTACK SEEMS TO BE ON ITS WAY. OH YEAH.
My anxiety is JUMPING OUT OF MY BRAIN TODAY. Fuck fuck fuck anxiety disorder. I hope you get smashed. My skin feels legit prickly. Laugh if you want. But I feel like running into a wall and punching it non-stop. HAHAHA. IDEK. Or smashing my face into a pillow and screaming. I haven't had a hardcore anxiety attack in months. WHAT JOY, SELF. ADSKFlKDSLKFSDLK.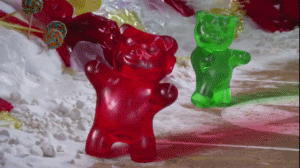 bullet point day.
I feel like shit today:
Leg cramps
Bloated
~MIDOL COMMERCIAL~
Which should I catch up on first?:
Fringe
Parenthood
The Big Bang Theory